Source: www.gulfoilandgas.com 5/2/2012, Location: Europe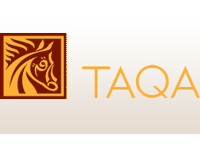 Abu Dhabi National Energy Company PJSC (TAQA), a publicly listed company on the Abu Dhabi Securities Exchange, is pleased to announce it has received approval from the Dutch Council of State for the development of the Bergermeer Gas Storage facility. TAQA and its project partner EBN can commence construction of the gas storage.

The decision of the Council of State is the final stage of a transparent and meticulous process in which environmental concerns have been of the absolute highest priority. TAQA has taken every possible measure to implement the project in a safe and responsible way and to minimise any disturbance.

Among others, agreements have been reached concerning the efficient handling of any property damage related to the project, compensation measures for nature and the restriction of noise during construction.

Ten of the eleven competent authorities had earlier approved the Bergermeer Gas Storage project and the national parliament has also approved the project.

TAQA will shortly commence preparatory work. Work on the well site will start after the meadow birds breeding season (in July).

With a working volume of 4.1 billion cubic metres (i.e. the average annual gas consumption of 2.5 million households in the Netherlands), the Bergermeer Gas Storage facility is intended to be the largest accessible gas storage facility in Europe.

Bergermeer Gas Storage will double the capacity in the Netherlands for seasonal storage and make an important contribution to the development of the Netherlands' ambition to become the Northwest European gas hub.

Natural gas is the cleanest of all the fossil energy fuels and is vital to future sustainability of the energy supply in the Netherlands.

TAQA and EBN will invest more than EUR 800 million in the drilling of 14 new wells, the construction of the gas treatment installation in Alkmaar and the intervening pipelines.

Bergermeer Gas Storage will give the development of the energy industry in the vicinity of Alkmaar a significant boost. In total, the installation of the gas storage facility will provide 3,300 man-years of work, 2,650 in the Netherlands.


| | |
| --- | --- |
| | |
US Oil Trade in April 2013

Austria >> 5/20/2013 - According to preliminary data, US crude oil imports in April were almost stable compared with last month's level, averaging 7.7 mb/d, though they lost...




Technip Awarded EPCI Contract in Norway

Norway >> 5/14/2013 - Technip was awarded by Statoil an engineering, procurement, construction and installation lump-sum contract for the Norne field development, located i...




The Light-Sweet/Heavy-Sour Crude Spread

Austria >> 5/13/2013 - In Europe, sweet/sour differentials narrowed as demand for medium-sour Urals received a boost from arbitrage with several cargoes seen leaving for bot...


Oil Market Highlights - May 13

Austria >> 5/12/2013 - The OPEC Reference Basket dropped for the second-consecutive month in April, declining by $5.39 or more than 5% to stand at $101.05/b. Year-to-date, ...




More News
Related Links
Countries Quick Links