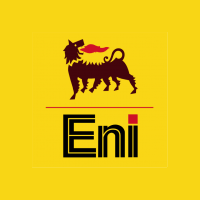 Italy's Eni, which has been receiving payments in oil from Iran for debts, is reworking the deal and is unlikely to import crude in July after European Union sanctions on Tehran take effect, market sources said.

The unexpected decision by the Italian oil major, which is exempted from the embargo on imports, will lead to a complete halt in Iranian crude supply to Europe in July.

"Even though Eni is able to continue importing cargoes, because of the sanctions there are other details it needs to organise," a person with knowledge of the deal said. He declined to be named due to the sensitivity of the matter.

The market sources said it was not clear when Iran's crude deliveries to Eni would resume.

"I do not know when Eni will be able to import the next cargo."

Spokesmen for the energy company declined to comment.

The last cargoes of crude are already on their way from Iran to Europe ahead of the EU measures which become effective on July 1, traders said.

Eni's chief executive Paolo Scaroni had said in March that Iran still owed the company $1.0-1.4 billion worth of oil, and that it had a special exemption enabling it to continue receiving that crude despite the EU embargo.

The EU will join the United States in imposing a total ban on imports of Iranian oil to pressure Tehran over its nuclear programme that the West suspects may be aimed at developing nuclear weapons. Tehran says its research is for peaceful purposes.

Other oil companies in the Mediterranean including Spain's Cepsa and three other Italian oil firms, ERG, Iplom and Saras have planned to take their last cargoes from Iran in June, other market sources said.

This is because the physical crude oil market typically trades 30-40 days ahead and any June deliveries have already been fixed.