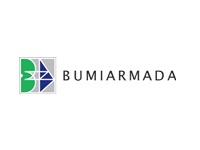 Malaysia-based international offshore oilfield services provider, Bumi Armada Berhad announced that its subsidiary, Armada Marine Contractors Caspian Pte Ltd has been awarded a charter contract by Momentum Engineering (LLC) Turkmenistan Branch No 14841294 to lay approximately 15km of various size pipelines in the Caspian Sea, off Turkmenistan. The contract is for a period of thirty (30) days commencing from the end of May / early June 2012 with an extension option of a further fifteen (15) days from the initial period.

Executive Dirctor / chief Executive officer, Mr Hassan Basma said, " according to IEA, the Caspian region has ample oil and gas reserves and exports from the region could more than double over the next 25 years. Our armada installer with its newly installed 825 tonne crane, is one only two derrick pipe lay barges in the landlocked Caspian sea and we are optimistic of growth in the region.

" This award together with the recent OOO Lukoil- Nizhnevolzhskneft contract brings the firm order book to over RM 7 billion.