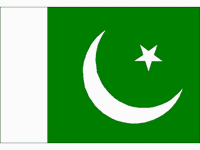 Pakistani President Asif Ali Zardari stressed that his country is committed to the implementation of the Pakistani joint projects with Iran, including the Iran-Pakistan gas pipeline.

President Asif Ali Zardari made the remarks during a meeting in Karachi with visiting Iranian Foreign Minister Ali Akbar Salehi, Iranís SHANA news agency reported.

Pakistanís Minister for petroleum & Natural resources Asim Hussain had asked Iran to boost its natural gas export during his recent visit to Iran.

Based on agreement between two countries, Iran agreed to export 21.5 million cubic meters of natural gas daily, 7.8 billion cubic meters annually.