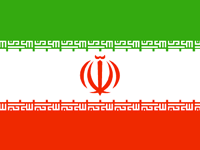 Iran will start exporting natural gas to Iraq in the next 18 month, managing director of the National Iranian Gas Company (NIGC), Javad Owji announced.

According to the report of the public relations of the NIGC, he said, according to initial agreement with Iraq's electricity ministry Iran will deliver 25 million cubic meters of gas per day to Iraq via Ilam border to meet gas needs of Baghdad and Al-Mansoura power plants.

Under the aforesaid agreement, Iranian contractors will be responsible for construction of the 270 kilometers gas pipeline.

The project of gas transit to Europe through Iraq, Syria, Lebanon and Mediterranean region was another topic on the agenda, Owji said adding during the visit, a report by international consultant of the project was reviewed which included issues such as route, funding and procurement.