Source: Emirates News Agency 6/18/2012, Location: Middle East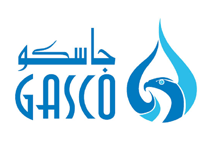 The Abu Dhabi Gas Industries Ltd. (GASCO) has announced that 90 percent of the total work of the project Habshan 5 would be completed by the end of May. It added in a report on the project Habshan 5 published by "GASCO Image Magazine" in its latest issue released today, that this huge accomplishment had been achieved during a period of 33 months from the completion of contractual period of 50 months. The report notes this feat puts it among the best and the highest rates of achievements for such mega-projects in the world.

GASCO attributed the achievement to good business planning, creative initiatives from the management, seriousness and earnest of all parties, as well as perseverance of the teamwork. "What increases the value of this achievement is that it has maintained the best quality and highest standards of environment and safety." Habshan 5 Process Plant is designed to process 1000 MMSCFD Offshore gas from Umm Shaif and additional 1000 MMSCFD onshore gas comprising of a mix of associated gas from ADCO (1.8 MBPD Expansion) and non-associated high sour gas from Habshan fields (Total plant capacity: 2150 MMSCFD). The facilities are designed to produce 750 MMSCFD sales gases, 12000 TPD NGL and 5,200 TPD Sulphur.


| | |
| --- | --- |
| | |
Middle East Oil Supply - May 2013

Oman >> 5/23/2013 - Middle East oil supply is believed remain steady in 2013 and drop 10 tb/d to average 1.49 mb/d, representing a downward revision of 10 tb/d from the p...




More News
Related Links
Countries Quick Links