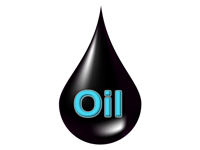 Global crude oil futures prices took their biggest beating in almost three and a half years. The Nymex WTI (West Texas Intermediate) front-month contract dropped a strong $8.63, or 8.4%, in May, on top of last month's losses, while the Intercontinental Exchange (ICE) Brent front-month plummeted by over $10.20, or 8.5%, falling for a second month in a row.

Numerous reasons were behind the drop, including a massive liquidation of net long managed money positions, heightened concern over the stability of the Euro-zone, a dimming economic outlook, mounting evidence of a steadily increasing global crude stock-build and easing geopolitical tensions. Money managers reduced their net long speculative positions for Nymex oil contracts by a massive 34%, the largest amount on record on an outright basis, over the two weeks in May that prices slid the most, according to the CFTC reports. Data from the ICE also shows that positions on Brent fell by a significant 28%.

The collapse happened in line with a near $10/b fall in WTI in the week ending 8 May during a massive sell-off. In addition to this, the announced substantial increase in initial margins for non-hedged futures positions on the Nymex might have forced many market participants to revise down their positions.

A weaker global economic outlook and the increasing probability of a new financial crisis in Europe also helped in sending crude prices lower. Fears about European debt resurfaced, with borrowing rates for ten-year bonds in several Mediterranean countries increasing, including heavyweights Spain and Italy. In Asia, Chinese economic data was also well below expectations, as year-on-year (y-o-y) retail sales growth fell to the lowest level for at least five years.

The World Bank also cut its 2012 annual growth forecast for the Chinese economy, which, in turn, slowed emerging Asian growth for this year, weighing down on crude prices. Oil supply fundamentals played a leading role in the price correction too, with higher production for the past six months. Given weak demand, the logical consequence of such high production levels was a massive global implied stock-build. Evidence of growing stocks can be seen in official Chinese data, with an implied stockbuild of 580,000 b/d seen over the first four months of the year. Similarly, US crude stocks have built by 54 mb since the end of last year (equivalent to 353,000 b/d) to reach 385 mb, the highest level since 1990.

Nymex WTI front-month averaged $94.72/b in May, the first time it was below $100/b this year, and this was down 8.4% from the April average. ICE Brent front-month fell by m8.5%, or $10.20, to end the month at an average of $110.29/b. Compared with the previous year, the front-month WTI year-to-date average was up by nearly 3%, at $101.37/b, while ICE Brent was almost 6% higher at $117.17/b. Both contracts were above the key price levels of $100/b and $110/b in May, respectively. The Nymex WTI and ICE Brent stood at $82.70/b and $98.00/b on 11 June 2012, respectively.

Crude oil futures prices fell sharply in the first week of June, when both Nymex WTI and ICE Brent settled below the key $100/b mark, at $83/b and $98/b respectively. This transpired as weak US jobs data, soft Chinese manufacturing and the deepening Euro-zone crisis sparked another broad market sell-off. Crude oil futures sank with Wall Street, which dropped by more than 2%. The Dow Jones industrials average crossed into negative territory for the year.