Source: www.gulfoilandgas.com 6/27/2012, Location: Middle East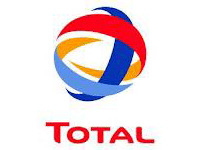 Total announces that the consortium led by PetroChina has started raising production from the Halfaya field to reach in its first phase an average of 70,000 barrels a day from newly built facilities. The 20-year Development and Production Service contract with Missan Oil Company for the development of the Halfaya oil field was signed on January 27, 2010. Total E&P Iraq holds an 18.75% interest in the consortium, alongside the operator PetroChina (37.5%) and partners Petronas Carigali (18.75%) and the State Partner South Oil Company (25%).

The Halfaya oil field is located in the Missan Governorate, 35 kilometers southeast of Amara city, and spreads across 30 kilometers long and 10 kilometers wide. The consortium intends to increase the current oil field production to 535,000 barrels of oil per day at plateau.

"This first step of production from Halfaya marks a landmark milestone in the development of the field. Total remains committed to accompanying the development of the Iraqi oil industry and is looking at engaging in other projects. In working with its partners PetroChina and Petronas on the Halfaya oil field, Total will also further strengthen its international partnership with world-class national oil companies", said Yves-Louis Darricarrère, President of Total Exploration & Production.


| | |
| --- | --- |
| | |
Oman Crude Oil and Condensates Production

Oman >> 5/9/2013 - The Monthly Report released by the Ministry of Oil and Gas pointed out that the Sultanate"s crude oil and condensates production in April 2013 amounte...


Cumulative Production Exceeds 192 MMBOE

Brazil >> 5/8/2013 - Carlos Tadeu Fraga, Executive Manager for Petrobras' Pre-salt Exploration and Production, announced at the Offshore Technology Conference (OTC 2013) t...




Suroco Provides Updates On Colombian Blocks

Colombia >> 5/8/2013 - Suroco Energy Inc. is pleased to announce commencement of production from recently drilled wells at the Cohembi-6 multi-well pad and the spudding of t...




Blocks 3&4 Production update in April 2013

Oman >> 5/7/2013 - Tethys' share of the production, before government take, from Blocks 3 and 4 onshore the Sultanate of Oman amounted in April 2013 to 129,916 barrels o...




More News
Related Links
Countries Quick Links