Source: OPEC 7/4/2012, Location: Middle East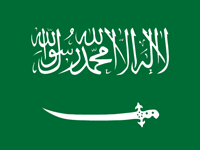 Saudi Arabian oil demand is growing again, as the demand for gasoline, diesel and fuel oil inches up. The summer driving season has started, and summer demand for electricity will also help push up the country's oil demand for the third quarter. The country's total oil demand increased by 9% in April y-o-y.


Oil Market Highlights - May 13

Austria >> 5/12/2013 - The OPEC Reference Basket dropped for the second-consecutive month in April, declining by $5.39 or more than 5% to stand at $101.05/b. Year-to-date, ...




World Oil Supply - May 13

Austria >> 5/12/2013 - Non-OPEC
Estimate for 2012
Non-OPEC oil production is estimated to have averaged 52.98 mb/d in 2012, indicating an increase o...


Balance of Supply and Demand - May 13

Austria >> 5/12/2013 - Estimate for 2012
Demand for OPEC crude for 2012 has been revised up by 0.1 mb/d to stand at 30.2 mb/d. This was due to the downward revi...




More News
Related Links
Countries Quick Links