Source: www.gulfoilandgas.com 7/9/2012, Location: Asia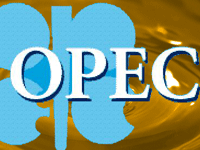 Iranian Oil Minister Rostam Qasemi has said that there will be no need for the Organization of Petroleum Exporting Countries (OPEC) to hold extraordinary meeting if the current trend of rising oil prices continues.

"In 161st meeting of OPEC it was agreed if oil prices fall below $100 per barrel it means that prices are in crisis, so we have urged secretary general of OPEC...to make preparations for holding an emergency meeting," Qasemi told the Shana News Agency.

Qasemi warned that if OPEC members failed to comply with the agreed production ceiling of 30 million barrels per day this would disrupt balance in the oil market.

"If OPEC members dont observe agreed production ceiling it will be followed by disorder in oil markets," he said.

In its last meeting in mid-June, OPEC agreed to adhere to the collective limit, implying a 1.6 million bpd cut from the actual supply for 12 members of 31.5 million. To do that, Saudi Arabia would need to cut back sharply.


| | |
| --- | --- |
| | |
US Oil Supply – May 2013

Austria >> 5/22/2013 - US oil production is forecast to increase by 0.59 mb/d to average 10.63 mb/d in 2013, the highest growth among all non-OPEC countries. This strong gro...


China Oil Trade - April 2013

China >> 5/21/2013 - China's crude oil imports rose slightly in March by 10 tb/d or 0.2% to average 5.5 mb/d, while refineries registered lower crude runs. In an annual co...




US Oil Trade in April 2013

Austria >> 5/20/2013 - According to preliminary data, US crude oil imports in April were almost stable compared with last month's level, averaging 7.7 mb/d, though they lost...


Saudis Cut March Crude Exports

Saudi Arabia >> 5/19/2013 - Saudi Arabia, Kuwait, and Venezuela reduced crude oil exports in March from the previous month while West African members of the Organization of Petro...




Asia Pacific Oil Supply - May 2013

Australia >> 5/18/2013 - OECD Asia Pacific supply is foreseen to decline by 30 tb/d to average 0.50 mb/d in 2013, indicating a downward revision of 20 tb/d compared to the pre...


India Oil Trade in April 2013

India >> 5/17/2013 - India's crude oil imports dropped In March both on a monthly and on an annual basis. The drop is equal to 75 tb/d or 2% m-o-m, while y-o-y it saw a sl...




More News
Related Links
Countries Quick Links