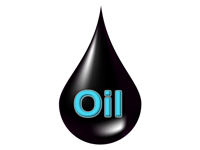 On a monthly average from April to May, the US dollar increased compared to all major currencies with the exception of the Japanese yen. The US dollar rose 2.8% against both the euro and the Swiss franc, while it gained 0.6% compared to the British pound sterling.

Only against the yen did it face a decline, falling 2.2%. While the decline of the euro against the US dollar has now stabilized, concerns about near-term developments in the Euro-zone remain, which might put the euro under further pressure. Since the beginning of June, the euro has stabilized around the $1.25/EUR level.

The near-term developments will, to a large extent, depend on the outcome of approaching elections and, consequently, the political response to the current crisis, including the future monetary policy of the ECB. Equally interesting is the recent development of the yen to US dollar exchange rate, which again fell below mthe critical Japanese yen 80/$ level and is now, since the beginning of May, constantly trading below this level. It remains to be seen if the Bank of Japan will continue to support the yen's weakening in the foreign exchange market.

In nominal terms, the OPEC Reference Basket price fell sharply by $10.11/b or 8.6% from $118.18/b in April to $108.07/b in May. In real terms, after accounting for inflation and currency fluctuations, the Basket price fell by 7.1% or $5.12/b to $66.94/b from $72.06/b (base June 2001=100). Over the same period, the US dollar rose 1.2% against the import-weighted modified Geneva I + US dollar basket while inflation fell by 0.3%.