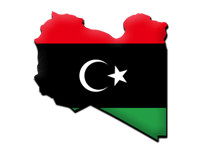 The International Monetary Fund revised upwards its economic forecast for the Middle East and North Africa even as it trimmed its predictions for global growth. The IMF said it now expects growth of 5.5 per cent for the MENA region in 2012, 1.3 per cent higher than its April forecast, helped by boosts in Saudi and Libyan oil production.

Its prediction of a 3.7 per cent climb for the region in 2013 remained unchanged. "In contrast with the broad trends, growth in the Middle East and North Africa will be stronger in 2012–13 relative to last year," the fund said in its quarterly revision of economic forecasts.

"Key oil exporters continue to boost oil production and domestic demand while activity in Libya is rebounding rapidly after the unrest in 2011."

The region, which is a net importer of raw materials and food staples, may also benefit from a projected easing in global consumer price inflation. But the IMF painted a much gloomier global picture.

Forecasting overall growth at 3.5 per cent in 2012 and 3.9 per cent in 2013, the fund said the worldwide economy appeared weaker since its assessment three months ago. "Downside risks continue to loom large," it said, citing inadequate or slow policy reactions in major economies.

"In the past three months, the global recovery, which was not strong to start with, has shown signs of further weakness," the IMF continued. "Financial market and sovereign stress in the euro-area periphery have ratcheted up," it said, while growth has fallen below expectations in a number of major emerging-market economies.