Source: www.gulfoilandgas.com 7/17/2012, Location: Middle East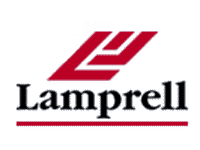 Lamprell, a provider of diversified engineering and contracting services to the onshore and offshore oil and gas and renewables industry, has received a new contract award from Seajacks.

The contract, which is valued at $120.9m, is for the design, construction and delivery of a Seajacks modified Gusto MSC NG 2500X self-elevating and self-propelled jackup for offshore oil and gas and offshore wind turbine installation and maintenance operations.

The jackup will be constructed at Lamprell's Hamriyah facility in the United Arab Emirates and will be delivered in 2014.

Lamprell has previously built three vessels for Seajacks, which were successfully completed on time and budget.

Nigel McCue, Chief Executive Officer of Lamprell said: "I am delighted that Seajacks are continuing to work with Lamprell, following successful delivery of three vessels to them in the recent past. This reinforces our customer's confidence in Lamprell's ability to deliver major construction projects on time and budget."


| | |
| --- | --- |
| | |


OPEC Member Countries Economy – April 2013

Saudi Arabia >> 4/30/2013 - Saudi consumer price inflation is expected to remain manageable throughout the forecast period, in large part reflecting the maintenance of price subs...




More News
Related Links
Countries Quick Links