Source: OPEC 7/17/2012, Location: Asia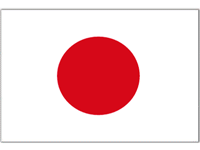 Japan's crude oil imports in May 2012 fell by 9.1% to 3.6 mb/d m-o-m. Crude imports increased by 16% for the same month. In terms of sources, crude imports from Saudi Arabia, Kuwait and Vietnam all witnessed an increase in their export volumes to Japan in May. Products imports declined as well by 50 tb/d or 7.7% from levels seen in April 2012. However, a 19.6% increase has been registered in this sector compared to the previous year. Product exports for the same period increased by 5% m-o-m, to average 477 tb/d, and increased by 6.2% on a y-o-y basis. Consequently, Japan's net oil imports have decreased by 432 tb/d or 10.5% from a month earlier to reach 3.7 mb/d in May. Nevertheless, annual figures have shown an increase of 564 tb/d, which is equal to an 18% gain over the same period of 2011.


| | |
| --- | --- |
| | |
Middle East Oil Supply - May 2013

Oman >> 5/23/2013 - Middle East oil supply is believed remain steady in 2013 and drop 10 tb/d to average 1.49 mb/d, representing a downward revision of 10 tb/d from the p...


US Oil Supply – May 2013

Austria >> 5/22/2013 - US oil production is forecast to increase by 0.59 mb/d to average 10.63 mb/d in 2013, the highest growth among all non-OPEC countries. This strong gro...




China Oil Trade - April 2013

China >> 5/21/2013 - China's crude oil imports rose slightly in March by 10 tb/d or 0.2% to average 5.5 mb/d, while refineries registered lower crude runs. In an annual co...




US Oil Trade in April 2013

Austria >> 5/20/2013 - According to preliminary data, US crude oil imports in April were almost stable compared with last month's level, averaging 7.7 mb/d, though they lost...


Saudis Cut March Crude Exports

Saudi Arabia >> 5/19/2013 - Saudi Arabia, Kuwait, and Venezuela reduced crude oil exports in March from the previous month while West African members of the Organization of Petro...




More News
Related Links
Countries Quick Links