Source: OPEC 7/26/2012, Location: Europe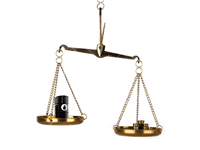 Based on the first forecast for demand and non-OPEC supply (including OPEC NGLs and non conventional oil) for 2013, the demand for OPEC oil for next year is projected to decline for the second year running, by 0.3 mb/d to average 29.6 mb/d, The first quarter is expected to increase by 0.2 mb/d, while the following three quarters are projected to decline, with the bulk of the decrease in the fourth quarter, with a forecast drop of 0.7 mb/d.


China Oil Trade - April 2013

China >> 5/21/2013 - China's crude oil imports rose slightly in March by 10 tb/d or 0.2% to average 5.5 mb/d, while refineries registered lower crude runs. In an annual co...


US Oil Trade in April 2013

Austria >> 5/20/2013 - According to preliminary data, US crude oil imports in April were almost stable compared with last month's level, averaging 7.7 mb/d, though they lost...




Saudis Cut March Crude Exports

Saudi Arabia >> 5/19/2013 - Saudi Arabia, Kuwait, and Venezuela reduced crude oil exports in March from the previous month while West African members of the Organization of Petro...


Asia Pacific Oil Supply - May 2013

Australia >> 5/18/2013 - OECD Asia Pacific supply is foreseen to decline by 30 tb/d to average 0.50 mb/d in 2013, indicating a downward revision of 20 tb/d compared to the pre...




India Oil Trade in April 2013

India >> 5/17/2013 - India's crude oil imports dropped In March both on a monthly and on an annual basis. The drop is equal to 75 tb/d or 2% m-o-m, while y-o-y it saw a sl...




More News
Related Links
Countries Quick Links