Noble Energy Announces Karish Discovery in Israel
IL >> 5/22/2013 - Noble Energy, Inc. (NBL) announced a natural gas discovery at the Karish prospect offshore Israel. The discovery well was drilled to a total depth of 15,783 feet and encountered 184 feet of net natur...


Proserv Wins a Sampling System Contract for PSVM Field
AO >> 5/9/2013 - Market-leading energy services company Proserv has won a multi-million dollar contract in Angola, underpinning the company's fast-evolving subsea status and increasing demand for its sampling system i...


Largest SP Gas Field Jacket Installed
IR >> 5/18/2013 - The final jacket of the South Pars gas field phase 19 as the largest jacket of the gas field was set up in its specific place in depth of 72 meters in the Persian Gulf waters. ...


Ferguson Appoints Alpha Logistics as East African Partner
KE >> 4/30/2013 - The Ferguson Group, specialists in the rental of DNV 2.7-1/EN12079 certified containers, tanks, baskets, refrigeration containers, accommodation and engineering modules to the offshore energy sector, ...


Jumbo Installed Five Structures for Ikhwezi Project
ZA >> 5/3/2013 - Last week Jumbo successfully completed the deployment of five subsea structures for PetroSA's Ikhwezi project, offshore South Africa. The installation of the five structures, weighing between 35 and 1...


Technip Awarded Subsea Contract in Norway
NO >> 5/7/2013 - Technip was awarded by Statoil a contract for the removal and replacement of the two oil-loading systems at the Gullfaks field. This field is located in the North Sea, offshore Norway, at a water dept...


PGS Reveals the Ultimate Seismic Acquisition Platform
JP >> 4/26/2013 - Safety, efficiency and productivity are the key features of the 24-streamer Ramform Titan, which was named at MHI yard in Nagasaki, Japan. The new ship will be the most powerful and efficient marine s...


Saipem Wins $500m E&C Offshore Contracts in Latin America
VE >> 4/22/2013 - Saipem has been awarded new E&C Offshore contracts in Latin America for the total value of approximately $500 million. ...


Deep Sea Supply & BTG Pactual Establish a Joint Venture
BR >> 1/17/2013 - Deep Sea Supply Plc ("DESS") and BTG Pactual Oil & Gas Participacoes S.A. ("BTG Pactual") are pleased to announce that they have agreed to enter into a joint venture (the "Joint Venture") for the owne...


Odfjell Drilling Sells Deep Sea Mooring to HitecVision
NO >> 4/18/2013 - Odfjell Drilling has agreed to sell Deep Sea Mooring to HitecVision. – We believe HitecVision are the right owner to develop Deep Sea Mooring in the international mooring industry. We are proud of hav...


Expro Wins $10mn Award for Full Service Offering
BR >> 4/17/2013 - Leading international oilfield services company Expro has been awarded a contract to provide equipment and services in support of a client's offshore project in Latin America. ...


Teekay Receives Offer to Acquire 50% in Itajai FPSO
BR >> 4/18/2013 - Teekay Offshore Partners (Teekay Offshore or the Partnership) announced that the Board of Directors of its general partner, Teekay Offshore GP LLC, has approved an increase to the Partnership's first ...


LUKOIL Completes Construction of Supporting Blocks for IRP-1 At V. Filanovsky Field
RU >> 4/8/2013 - The LOTOS shipyard located in Astrakhan has completed the construction of two supporting blocks commissioned by LUKOIL. The two supporting blocks are designated for the ice-resistant stationary platfo...


Technip Awarded Contract for the P-76 FPSO in Brazil
BR >> 4/17/2013 - Technip, leader of a 50/50 consortium with Techint, was awarded by PNBV a substantial contract for the topside construction and integration, the commissioning and start up assistance of the P-76 float...


FMC Signs Subsea Services Agreement with Petrobras
BR >> 4/15/2013 - FMC Technologies announced that it has signed a four-year frame agreement with Petrobras to provide subsea services for its fields offshore Brazil. ...


Aker Solutions Wins Solan Field Contract from Premier
UK >> 4/11/2013 - Aker Solutions has won a contract to provide hook-up, commissioning and facility management services to Premier Oil at the operator's Solan field development, west of Shetland. ...


Hyundai Wins $1.9 Billion FPSO Order from Chevron

UK >> 4/11/2013 - Hyundai Heavy Industries (HHI), the world's biggest shipbuilder and a leading offshore facilities contractor, announced it won a USD 1.9 billion order to build a Floating Production Storage and Offloa...


Odfjell Drilling to Provide Platform Drilling on Mariner
UK >> 4/10/2013 - Statoil has awarded the contract for drilling services on the Mariner platform on the UK continental shelf to UK-based Odfjell Drilling. ...


Reef Subsea Secures $15M Subsea Construction Contracts
CG >> 4/9/2013 - Reef Subsea has secured two contracts for offshore operations in the West Africa region with a combined value of more than US$15M. ...


HFG Awarded EPCI Contract for Alba Compression Platform
GQ >> 4/9/2013 - Heerema Fabrication Group (HFG) in the Netherlands has been awarded the EPCI (Engineering, Procurement, Construction and Installation) contract for the 6,000 ton Alba PSC B3 compression platform for c...


ABB Wins $30 Mln Order in Australia

AU >> 4/8/2013 - ABB, the leading power and automation technology group, has been appointed the main electrical contractor (MEC) for a new floating production, storage and offloading (FPSO) vessel at the Ichthys oil a...


Subsea 7 Awarded $350m Contract from Petrobras
BR >> 4/9/2013 - Subsea 7 S.A. announced the award of a contract worth in excess of U$350 million from Petrobras. The contract is for the operation of the Pipe Lay Support Vessel (PLSV) Kommandor 3000 on a day rate ba...


McDermott Awarded $900m Contracts in the Arabian Gulf

AE >> 4/8/2013 - McDermott International, Inc. (MDR) (McDermott) announced that one of its subsidiaries has been awarded two projects for a customer in the Arabian Gulf. The value of these contracts is approximately U...


Wartsila to Design 4 Offshore Vessels for Malaysia
MY >> 4/8/2013 - Wartsila, the marine industry's leading solutions and services provider, has been awarded a major contract to design a series of four multi-purpose platform support vessels (MPSVs) for Armada Offshore...


Extensions for Abo and Sendje Berge
NG >> 4/8/2013 - BW Offshore has agreed an extension for FPSO Abo with Nigerian Agip Exploration Ltd of nine months and an extension for FPSO Sendje Berge with Addax Petroleum Exploration Ltd of three months. These ex...


SOFF Awards Two New Contracts by Petrobras
BR >> 4/5/2013 - Solstad Offshore ASA has been awarded two new contracts by Petrobras for hire of the PSV's "Normand Vibran" and "Normand Trym". ...


Trelleborg to Supply Yuedong LNG Terminal in China
CN >> 4/2/2013 - Trelleborg Marine Systems has been awarded the contract to supply docking and mooring equipment and LNG cargo transfer technology for the new Yuedong LNG Terminal in China. ...


Hyundai Heavy Wins $2 Billion Offshore Facilities Order
CG >> 3/26/2013 - Hyundai Heavy Industries (HHI), the world's biggest shipbuilder and leading offshore facilities contractor today announced it received a letter of award for a USD 1.3 billion order for a floating prod...


BPZ Energy Provides Update on Block Z-1
PE >> 4/2/2013 - BPZ Energy, an independent oil and gas exploration and production company, provided an update on offshore Block Z-1. ...


HFG Received DONG Hejre Jacket Contract from Technip
DK >> 4/2/2013 - Heerema Fabrication Group (HFG) in the Netherlands has received the contract from Technip France for the Procurement and Fabrication of the DONG Hejre jacket, piles and pre-drilling wellhead deck dest...


Aker Receives Second Call-Off from Petrobras
BR >> 3/27/2013 - Aker Solutions has received a second call-off order from Petrobras for the delivery of subsea equipment for the Sapinhoa and Lula Nordeste pre-salt field developments in Brazil. The contract is a call...


EnerMech to Tackle BG North Sea Process Services
UK >> 3/25/2013 - Mechanical engineering services company, EnerMech, has been awarded a process services contract by BG Group which could be worth up to £16 million. The three year contract (+1 year option) covers all ...


QGOG Constellation Awarded with Two New FPSOs
BR >> 3/26/2013 - QGOG Constellation S.A. announces that, by means of letters of intent (LOI), its subsidiary Queiroz Galvao Oleo e Gas S.A., together with SBM Inc., has been awarded two charter and service agreements ...


Start Construction of Montrose BLP Topsides Project
UK >> 3/21/2013 - Heerema Fabrication Group's Zwijndrecht yard in the Netherlands officially started the construction of the integrated production Montrose BLP (bridge linked platform) topsides for client Talisman Sino...


Sembmarine Gets Minimum Facility Platform Concepts License
UK >> 3/21/2013 - Sembmarine SLP Ltd (SLP), a subsidiary of Sembcorp Marine, is pleased to announce that it has been awarded an exclusive licence by Seahorse Platform Partners Ltd (SPPL) to use its patented SEAHARVESTE...


Negotiations for Contracting 2 New FPSOs in Lula
BR >> 3/19/2013 - Petrobras and its Block BM-S-11 partners, BG E&P Brasil and Petrogal Brasil, announces negotiations are underway for the contracting with consortium QGOG/SBM (Queiroz Galvao Oleo e Gas S.A./ SBM Offsh...


EMAS Wins Installation Contract in Aasta Hansteen Field
NO >> 3/15/2013 - EMAS AMC, the subsea services division of EMAS, a leading global offshore contractor and provider of integrated offshore solutions to the oil and gas industry, announced that it has won a contract fro...


COSL's Newly Chartered Drilling Platform Commenced Operation
CN >> 3/15/2013 - China Oilfield Services Limited is pleased to announce that its newly chartered semi-submersible drilling platform NH7 had been delivered in Shenzhou after completion of restorative maintenance. NH7 i...


GSP to Provide Offshore Drilling for Dolginskoye Field
RU >> 3/12/2013 - Operations are scheduled to start at the beginning of June and will be carried out in Dolginskoye oil field, located in the Pechora Sea, in the south eastern part of the Barents Sea, the continental s...


Mooring Installation Contract Awarded by Statoil Petroleum
NO >> 2/22/2013 - DOF Subsea Norway has secured a contract with Statoil Petroleum AS for Mooring Installation Services utilising the vessel Skandi Skolten. ...


ABB Signs $260 Million Service Contract with Shell
NO >> 3/7/2013 - ABB, the leading power and automation technology group, has signed a service contract valued at $260 million for a period of 9 years with A/S Norske Shell to provide integrated service and support sol...


South Pars Phase 20 Jacket Installed
IR >> 3/5/2013 - The installation of the second and the last platform jacket for South Pars Phases 20 and 21 Development Project started in Iran's territorial waters in Persian Gulf. ...


Offshore Solutions Expand OAS Operations in Qatar
QA >> 3/4/2013 - Offshore Solutions BV (OSBV), the joint venture between AMEC and Cofely Nederland NV, continues to build on recent successes in The Gulf, after being awarded a Variation Order (VO) to its existing con...


First Offshore Operations of South Pars Phase 19 Completed
IR >> 3/2/2013 - Director of South Pars Phase 19 Development Project says the pipe-laying operations of the second SP19 sour gas 32-inch pipeline for transfer of the gas produced in offshore platforms of the project f...


Sevmorgeo Introduces Z700 System to South America
EC >> 3/1/2013 - Sevmorgeo Joint Stock Company has purchased a Z700 marine system, which includes 1100 multicomponent nodes from FairfieldNodal for two shallow-water projects in Ecuador. The contract marks the first t...


Aker Solutions Awarded Frame Agreement with Statoil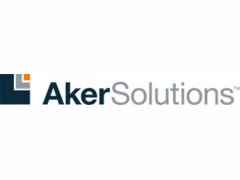 NO >> 2/27/2013 - Aker Solutions, the international oil services provider, has as one of several suppliers been awarded a frame agreement with Statoil for the delivery of subsea operations and services on the Norwegian...


Gulf Island Fabrication, Inc. Announces Project Award
GA >> 2/25/2013 - Gulf Island Fabrication, Inc announced that, through its subsidiary Gulf Island, L.L.C., it has signed a contract for the fabrication of (2) 4-pile jackets and associated topsides with Vaalco Energy, ...


Saipem to Build and Install Ivar Aasen Jacket
NO >> 2/15/2013 - Det norske oljeselskap ASA has awarded Saipem the contract for supply of the steel jacket for the Ivar Aasen platform. The contract is worth NOK 709 million. The steel jacket will be constructed in Ar...


IOS Intermoor to Supply Goliat Drilling Moorings
NO >> 2/20/2013 - IOS InterMoor AS, an Acteon company, has secured a contract from Eni Norge to provide two complete mooring spreads for developmental drilling in the Goliat oilfield in the Barents Sea, offshore Norway...


GoM Marine Riser Damage Prompts Investigation
NO >> 2/21/2013 - The Petroleum Safety Authority Norway (PSA) wants to notify all owners and users of H-4 risers and wellhead connectors about a safety alert from GE Oil & Gas related to the equipment. ...