Source: Reuters 4/4/2011, Location: Africa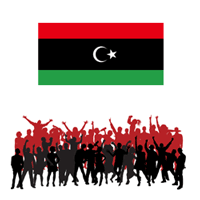 The head of Italian oil group Eni Paolo Scaroni has discussed energy cooperation with the Libyan rebel movement in Benghazi in recent days, Italian Foreign Minister Franco Frattini said.

"The CEO of Italian company Eni visted Benghazi two days ago," Frattini told reporters in Rome after a meeting with Ali Essawi, a member of the Libyan rebel council with responsibility for foreign affairs.

"He contacted the council. He had important meetings on restarting cooperation about energy with the council that has the responsibility and the possiblity to restart economic cooperation."

Eni, the biggest foreign oil company in Libya with contracts in place until past 2042, declined to comment.

Some analysts had expressed concern that Eni's dominant position in Libya's oil sector may have been undermined by Italy's early hesitant backing for pro-rebel foreign military intervention.

The foreign ministry later issued a statement saying that Frattini had only meant that Scaroni had spoken to the National Transitional Council by telephone.

"Minister Frattini was referring exclusively to telephone contacts between Scaroni and representatives of the NTC," the emailed statement said.


Unrest in MENA - The New Oil Order
| | |
| --- | --- |
| | |


Total Buys Shell's Retail Network in Egypt

Egypt >> 5/15/2013 - French oil company Total SA Wednesday confirmed it acquired Royal Dutch Shell PLC's fuel retail network in Egypt as part of its strategy to strengthen...




More News
Related Links
Countries Quick Links