Source: www.gulfoilandgas.com 6/20/2012, Location: Asia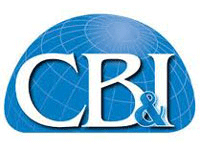 CB&I announced that it has been awarded a contract valued in excess of US$40 million by Nizhnekamskneftekhim OAO (NKNK) to provide front end engineering and design (FEED) services for a new ethylene plant. The work is scheduled for completion in 2013.

"We are pleased to be selected for this significant project following our successful completion of the feasibility study last year and the recent award of the technology license. We appreciate the trust and confidence shown by NKNK and look forward to continuing our relationship with them on the next phase of the project," said Philip K. Asherman, CB&I's President and CEO.

CB&I's project scope includes FEED for a 1.0 million tonne per annum ethylene plant, a related butadiene extraction unit and a pyrotol unit, including offsites and utilities.

Nizhnekamskneftekhim is the largest independent producer of synthetic rubber and polymers in the Russian Federation, and part of TAIF group of companies. The company produces over 140 petrochemical products since 1967 and exports approximately 50% of their production to 52 countries in Europe, America and Asia.


| | |
| --- | --- |
| | |


Japan Economy – May 2013

Japan >> 5/19/2013 - Since the newly elected government has shown its willingness to push the economy out of its deflationary corner and lift growth levels beyond its curr...




India Oil Trade in April 2013

India >> 5/17/2013 - India's crude oil imports dropped In March both on a monthly and on an annual basis. The drop is equal to 75 tb/d or 2% m-o-m, while y-o-y it saw a sl...




More News
Related Links
Countries Quick Links