Source: OPEC 7/22/2012, Location: Europe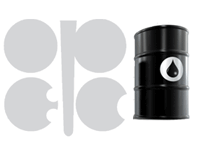 Demand for OPEC crude for 2012 has remained unchanged from the previous report. However, the second quarter has seen a downward revision of 0.1 mb/d, while the third quarter has been revised up by 0.1 mb/d. The first and fourth quarters remain unchanged from the previous assessment. The demand for OPEC crude stood at 29.9 mb/d in 2012, representing a decrease = of 0.1 mb/d from last year's level. The first quarter is estimated to have declined by 0.7 mb/d from the same quarter last year; and the third quarter is projected to increase by 0.1 mb/d. The second and fourth quarters are estimated to remain unchanged from the same period last year.


| | |
| --- | --- |
| | |
US Oil Trade in April 2013

Austria >> 5/20/2013 - According to preliminary data, US crude oil imports in April were almost stable compared with last month's level, averaging 7.7 mb/d, though they lost...


Asia Pacific Oil Supply - May 2013

Australia >> 5/18/2013 - OECD Asia Pacific supply is foreseen to decline by 30 tb/d to average 0.50 mb/d in 2013, indicating a downward revision of 20 tb/d compared to the pre...




India Oil Trade in April 2013

India >> 5/17/2013 - India's crude oil imports dropped In March both on a monthly and on an annual basis. The drop is equal to 75 tb/d or 2% m-o-m, while y-o-y it saw a sl...




FSU Oil Trade in April 2013

Russia >> 5/15/2013 - In March, total crude oil exports from the FSU declined by 57 tb/d or 0.9% to average 6.4 mb/d. Crude exports through the Russian pipeline increased b...


Crude Oil Price Movements - May 13

Austria >> 5/12/2013 - OPEC Reference Basket
The OPEC Reference Basket (ORB) dipped by more than 5% for the second month in a row in April. However, it continue...




More News
Related Links
Countries Quick Links