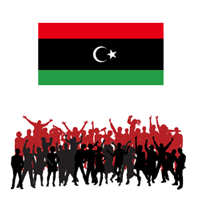 Rebels controlling eastern Libya have boosted security at oil fields, but other time-consuming measures are needed before they can resume crucial exports, an oil official said.

The rebel-held Arabian Gulf Oil Company (Agoco) halted production at its Misla, Nafoora and Sarir oilfields after Gaddafi loyalists attacked Misla and Sarir in early April.

The three fields had produced about 400,000 barrels per day before the rebels rose up against Muammar Gaddafi's four-decade rule in mid-February.

Rebels have exported three shipments of crude since the uprising, and the storage facility at the Tobruk export terminal near the Egyptian border is now empty. A swift resumption of oil exports is considered essential for the rebels to secure funds to pay salaries and keep services running in the territory they hold.

Abdeljalil Mayouf, information manager at Agoco, said rebel military forces with light weapons had deployed at east Libyan oilfields, but production could only restart when the fields were fully secured.

"We are not interested in declaring an exact date for restarting production," Mayouf told Reuters. "It all depends on security. It's not safe now ... We should have 100 percent security." Exports will not resume until production resumes at the eastern oilfields, he added.

The interim National Council formed by the rebels has agreed to send military forces to provide basic security for the fields, including guards with light weapons.

"It's to at least protect the fields from thieves," Mayouf said.

Initial reports suggest that pro-Gaddafi forces inflicted serious damage at the Misla field, including destruction of the main gas compressor for pumping oil, he said. Agoco is waiting for a report on the damage from a technical evaluation team.

"When the technical report is finished, you have to repair everything, and you have to bring in oil equipment -- the equipment is not on the shelf here," said Mayouf, who played down reports that exports from the east could begin in weeks.

"So it's many things that need to be done first."

In the meantime, Agoco remained in contact with potential buyers, including Qatar, said Mayouf. Qatar has been marketing crude exported by the rebels.