Petroceltic Seeks Oil, Gas Deals in Egypt and Tunisia
Source: Reuters 5/26/2011, Location: Africa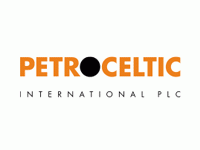 Petroceltic is eyeing oil and gas deals in Tunisia and Egypt to take advantage of a funding gap brought about by unrest in the North African region, said its chief executive.

"We're looking at deals in Egypt, Tunisia and elsewhere. Both farm-ins and new licence applications but we're mainly looking to get into farm-ins on development projects which people are finding it difficult to fund just now," said chief executive Brian O'Cathain in an interview on Thursday.

"Debt is not really available for North Africa because of what's happened in Tunisia, Egypt and Libya."

O'Cathain said Petroceltic will have $100 million of unallocated capital to spend on deals once a tie-up with Italian utility Enel on the company's Isarene gas field in southern Algeria completes, something it expects to happen in the third quarter.