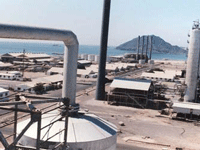 Two wanted people over exploding and attacking oil pipelines and electricity towers have handed themselves over to Interior Ministry, security source said.

The wanted people, who named Amin Naji Ghareeb and Zaid Hassan Ghareeb, were the main causer of oil and all its derivatives crisis as well as of the power outages.

As a result of their initiative in surrendering themselves, their names were dropped from the blacklist, the source said. The source encouraged rest wanted to surrender, otherwise, the ministry would pursued them and bring them to justice.