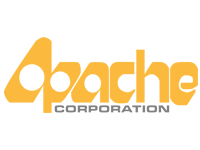 American oil and gas company Apache Corp (APA.N) plans to increase investments in its Egypt operations by $1.5 billion starting in 2012, Egypt's General Authority for Free-zones and Investments (GAFI) said.

This is one of the biggest expansion operations for foreign investments in Egypt since a popular uprising that ousted President Hosni Mubarak in January and left the economy floundering, deterring investments amid political instability. Apache has operations in the United States, Canada, Egypt, the United Kingdom North Sea, Australia and Argentina.

Coca-Cola Co (KO.N) has also said, according to a GAFI statement, that it plans to double its investments in Egypt by $200 million in 2012. The company said it will expand its factories in Egypt to become a major regional production center.

Foreign direct investment dropped from $6.2 bln in the 2009/2010 financial year ending in June to $2.1 bln in 2010/2011.