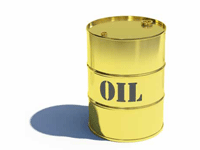 Libya plans to purchase nearly three million tonnes of gasoline alone, worth close to $3 billion at current prices. Across a plush hotel lobby, highly focussed competing teams from big oil companies such as BP and ConocoPhilips brushed shoulders with Italian, German and Turkish rivals before heading into meetings. "Everyone wants to deal with Libya," said one oil man.

All of Libya's former trading partners were invited. The big companies present were used to dealing with managers hand-picked by Gaddafi, who they say lacked hard experience at the negotiating table and were unfamiliar with many of the logistical details of the trade. The newly-appointed managers of Libya's National Oil Corporation have been quick to distinguish themselves from their predecessors.

"They haven't come here to mess around. They get here and go straight to the point -- how much and what can you offer," said the head of a team from Italy. All offers from Istanbul would be reviewed by a committee back in Libya, one member of the NOC delegation said, who declined to be named.

"We will report back on everything that we have done here and who we have spoken to," he said. "We have to do this for Libya, for the thirty thousand people who died in the revolution and all the years of suffering." Oil traders said the Libyans had refused all invitations to lunch or dinner and kept to a tight schedule. "Before, everything was done under the table and with bribes. Now I haven't heard anything about bribes and tenders are being used to buy and sell," one said. "Even those that were corrupt before would not think of doing anything wrong now," the Libyan delegate said.

Around 15 managers from the NOC have been sacked for supporting Gaddafi or engaging in corrupt activities, he said, but added no one in Libya's oil sector could escape working with the autocrat and his children.