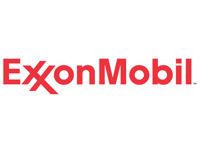 Iraq will send Exxon Mobil Corp a further letter demanding an explanation of its contract with the semi-autonomous Kurdistan region after receiving no response from the U.S. oil group, Iraq's oil minister said. Exxon in October signed a deal with the Kurdistan Regional Government to develop six exploration blocks. But Iraq's central government considers oil deals signed with the semi-autonomous region illegal and has warned it could introduce sanction against Exxon.

"So far we have sent Exxon three letters and tomorrow we will send them another confirmation letter seeking their response," Oil Minister Abdul-Kareem Luaibi said. "We have not decided anything yet. We are waiting for their response."

Baghdad and Kurdistan's capital, Arbil, are caught in a long dispute over oil and territorial rights. The central government says it should have control over the oil sector, but Kurdistan claims it has the right to manage its oilfields. The Exxon case is highlighting tensions between Baghdad's Arab-dominated central government and Kurdistan over disputed Iraqi territories, a potential flashpoint for trouble as the last U.S. troops withdraw by the end of the year.

The outcome of the Exxon move is likely to influence how other companies carry out oil investment in OPEC-member Iraq, but it could also pressure Prime Minister Nuri al-Maliki as he faces demands from other regions for more autonomy. Deputy Prime Minister for Energy Hussain al-Shahristani, architect of recent Iraqi oil deals and a hardliner against Kurdish energy autonomy said the government was considering sanctions against Exxon by year-end.

Iraqi officials have said the Kurdistan deal could jeopardize Exxon's huge West Qurna One oilfield in the south. The U.S. explorer is also leading a multi-billion-dollar water injection project seen as key to southern oilfield production. At the heart of the dispute between the regions is control of vast oil resources and territories along their internal frontier. An oil law aimed at resolving the feud has been delayed after political parties initially approved it in 2007.