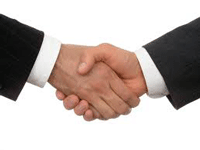 Iraq's cabinet approved a $329.8 million tender with British oil service firm Petrofac for the country's Badra oilfield, the cabinet said in a statement. Under the service contract, Petrofac plans to build a major crude processing facility to help production at the field to reach 170,000 barrels of oil per day (bpd) in 2017, a target that was set by Iraq's oil ministry.

Gazprom Neft, the oil arm of Russia's Gazprom, is teaming up with Turkey's TPAO, South Korea's KOGAS and Malaysia's Petronas to develop the field near the Iran border, which has estimated reserves of 100 million barrels.

Gazprom Neft expects to start commercial production of 15,000 barrels per day of oil at the Badra field in August 2013.

Baghdad has signed a series of contracts with foreign oil companies that target total oil production capacity of 12 million barrels per day by 2017 - up from about 3 million bpd. Most analysts see 6 million to 7 million bpd as a more realistic goal.