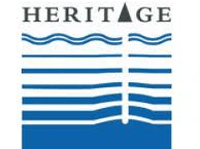 Heritage Oil Plc, an independent upstream exploration and production company, announces that it has commenced drilling the Miran East-1 exploration well in the Kurdistan Region of Iraq (Kurdistan).

Drilling of the Miran East-1 exploration well has commenced with an estimated target depth of c.4000 metres. This is the first well to be drilled on the highly prospective eastern structure, which has an area of approximately 130 square kilometres. The well is targeting exploration potential within the Cretaceous and Jurassic reservoir intervals of the eastern structure, contiguous with the hydrocarbon bearing Miran West structure. The well design utilizes recently acquired 3D seismic data and the enhanced understanding of the structural configuration within the Miran Field that this has provided.

Drilling of Miran East-1 is expected to take approximately seven months with multiple intervals to be evaluated and tested as the well is drilled.

Tony Buckingham, Chief Executive Officer, commented: "Our work programme in Kurdistan continues with the spudding of the Miran East-1 exploration well. The large, undrilled Miran East structure has the potential to add significant hydrocarbon resources at all of the multiple reservoir intervals."