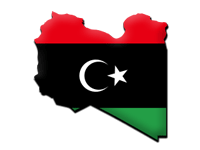 Libya expects oil exports to exceed top pre-war deliveries in April, climbing to almost 1.4 million barrels per day (bpd) according to a senior official at the National Oil Corporation (NOC).

The rise in exports is partly due to a number of March loadings being pushed back because of bad weather. "We have around 2 million barrels of crude oil in storage," the NOC official said, adding that daily oil production remained close to 1.4 million bpd.

Libya's largest refinery may restart after a key oilfield returns to full capacity in April, the official said. The Ras Lanuf plant can process 220,000 bpd and accounts for well over half of the country's refining capacity.