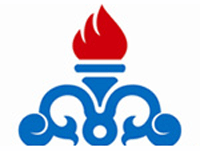 Managing director of the National Iranian Offshore Oil Company (NIOOC), Mahmoud Zirakchianzadeh says oil contracts worth 14 billion dollars are ready for signing which will be finalized after passing administrative procedures.

Citing to remarks made by the Supreme Leader of the Islamic Revolution, Ayatollah Seyyed Ali Khamenei in the advent of New Year on 20th March who named new year as the Year Of National Production, Supporting Iranian Labor And Capital, NIOOC's top executive said: In new year NIOOC will concentrate its activities on rising oil production.

He added last year the company experienced the largest amount of investment in past fifty years adding rising investment will be continued this year.

He stated that NIOOC would increase oil production as well as productivity to the highest level this year by focusing on promotion human resources and creating more incentives.

Meanwhile managing director of the National Iranian Oil Products Distribution Company (NIOPDC), Jalil Salari said Iran's storage capacity will rise by 1.5 billion liters this year by building new oil storage tanks.

Speaking to Shana, Mr. Salari added that last year new storage tanks were built leading to rising crude oil and oil products storage capacity adding the process will continue this year.

Emphasizing on satisfactory situation of oil products storage capacity in past year, the official noted: last year not only 45 million liters of oil products were exported but the amount of fuel delivery to power plants climbed by six billion liters against a year earlier.

He further added that storage capacity of the country would rise from current 55 days consumption to 90 days in near future.

Based on fifth five year development plan up to 2015, the country's storage capacity is slated to rise from 12 billion liters to 16 billion liters.