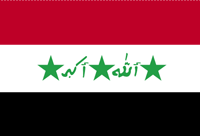 In the weeks before Iraqi Kurdistan revealed that Exxon Mobil had signed up to explore for oil there, executives at rival Shell faced a dilemma over whether or not to join the U.S. oil major in its foray north and risk angering Baghdad. The fields in the autonomous region offered rich potential, an easier working environment, better security and attractive contracts. That seemed a winning combination for smaller oil companies already working there, such as Norway's DNO, even though they struggled to collect profits.

But at the 11th hour, industry sources say, Royal Dutch Shell backed out and decided to focus on a $17 billion gas deal in the south rather than sign exploration contracts with the Kurdish Regional Government, which the central government could dismiss as illegal and could prompt reprisals.

Shell's caution, Exxon's silence on its deals and this week's renewed dispute between Baghdad and Kurdistan over export payments reveal how delicate is the balance companies must manage between a central government and a Kurdish authority locked in a struggle over who controls Iraq's vast oil wealth.

The dispute over oil is at the heart of a wider disagreement between Iraq's central government in Baghdad and the Kurdish region, which are also increasingly at odds over regional autonomy, land and political influence.

Iraq has ambitious plans to develop its huge southern oilfields - potentially the world's biggest source of new oil over the next few years - and few oil firms dare risk being barred from such a bonanza by angering Baghdad.

But increasingly, some executives say, Kurdistan's potential is also coming up in boardroom discussions, as sluggish output, red tape and infrastructure bottlenecks in the south take some of the shine off the central government's oil programme.

Oil majors are now waiting on the sidelines, watching the outcome of Exxon's balancing act between Baghdad and Arbil, the northern capital. France's Total is the latest company to provoke Baghdad's ire by acknowledging interest in Kurdistan.

"What companies are trying to do is get to the point where they are investing in the north and the south," said one industry source working in Iraq. "But at the moment they cannot do that. And that is what you have to build in when you decide whether to move in or not. You balance the risks."

After decades of war and sanctions, Iraq has signed multi-billion dollar agreements with Exxon, Shell and BP to develop fields in the south where most of its crude is pumped, hoping to become a major global oil exporter with output targets of around 8-8.5 million bpd.

But two years on, only modest gains have so far been notched up in production by companies frustrated by infrastructure constraints, payment disputes and logistical hurdles. Output last year averaged 2.7 million barrels per day versus about 2.4 million bpd in 2009, the year of Iraq's oil tenders.

The government in Baghdad has driven a tough bargain with foreign companies, offering fee-for-service contracts with tightly controlled profit margins and little chance to benefit from high energy prices.

Firms have experienced problems getting visas for contractors and security staff, delays in bringing in armoured vehicles and holdups securing operating licenses. Such hassles make Kurdistan's offerings look more tempting by comparison.

"Every delay we face cuts off a significant part of the internal rate of return," said one oil company source. "Sometimes I wonder if we picked the wrong region."

This year Norway's Statoil became the first major company to abandon one of Iraq's lucrative new oil deals, selling its stake in West Qurna Phase-2 field to Lukoil.