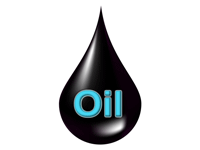 Iraq exported its first cargo of crude oil of two million barrels from its second new floating terminal in the Gulf, shipping data tracked by Reuters showed. The terminal is the second of four being built by Australia's Leighton Holdings, each with a capacity of 850,000 barrels per day (bpd) and which are expected to more than double Iraq's export capacity.

Data showed the A Whale vessel left the second new floating Single Point Mooring (SPM) terminal early on Tuesday to deliver the crude to India's state-run Indian Oil Corp.

"After bringing a second export terminal online, we are confident that we're ready to deal with exporting more crude in the future," an official for Iraq's state-run South Oil Co. (SOC) told Reuters.

Iraq began exporting from the first Single Point Mooring (SPM) platform last month at a capacity of 300,000 bpd, which helped boost exports to their highest level since 2003.

The SOC official said operations at the first SPM had been halted during loading of crude at the second platform as there was not enough oil from the fields to feed both terminals.

The official said a vessel had already docked at the first terminal and started loading after operations at the second platform were completed.

Iraq's oil production has been held back for decades by infrastructure crippled by years of sanctions and war, including a lack of export capacity on its small strip of the Gulf coast.

Production from Iraq's southern oilfields is expected to hit around 2.75 million bpd by the end of this year and the OPEC producer is expected to be the world's biggest source of new oil supplies over the next few years.