BG Agrees to Sell its Equity Interest in Chilean LNG
Source: www.gulfoilandgas.com 4/27/2012, Location: South America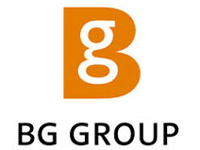 BG Group announced that it has reached agreements with Enagas S.A. of Spain for the sale of its 40% equity interest in GNL Quintero S.A. (GNLQ) for up to $352 million. The Stock Purchase Agreement (SPA) is structured in two tranches. The first tranche refers to the sale of 20% equity in GNLQ for a consideration of $176 million and is subject to a standard regulatory consent and pre-emption. The second tranche refers to the sale of the remaining 20%, for an additional $176 million and is also subject to partner and lender consents. The transactions are expected to complete by the end of 2012.

The SPA agreements reached today only apply to BG Group's shareholding in GNLQ - the owner and operator of the 2.5 million tonnes per annum (mtpa) capacity regasification terminal in Quintero, Chile. The agreements do not impact upon the Group's 21-year contract to supply up to 1.7 mtpa of LNG to the Chilean market out to 2030.

BG Group Chief Executive Sir Frank Chapman said: "The agreement reached today is another important milestone in the successful execution of BG Group's funding diversification and portfolio rationalisation programme. "BG Group was instrumental in delivering the GNLQ facility - the first onshore regasification terminal to operate in the southern hemisphere – and we will continue to be a key supplier of LNG into this important, counter-seasonal energy market."