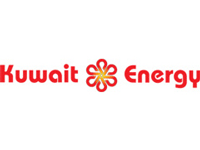 Kuwait Energy, one of the fastest growing independent oil and gas companies in the Middle East, announced that a consortium led by the company was awarded the exploration and development contract of "block 9" in Basra, Iraq. The announcement was made by the Iraqi Ministry of Oil and tender committee during the country's fourth energy bidding round, which awarded exploration and development contracts for 12 blocks with hydrocarbons prospects.

Kuwait Energy led the consortium that bid for "block 9", which also included the national oil company of Turkey, Turkish Petroleum Corporation (TPAO), and Dragon Oil, an independent international oil and gas exploration, development and production company. Kuwait Energy will be the operator of the block with a 40% working interest, while TPAO and Dragon Oil will each hold a 30% working interest.

"Block 9" covers a 900 km² area and is expected to hold oil prospects. Hydrocarbons, reserves and production will be determined during the exploration and development phase. If "block 9" is found to be commercial during the five-year exploration period, the consortium may make an application to the Iraqi government to develop the block over a 20-year development period.

This is the third block awarded to Kuwait Energy. In Iraq's third bid round held in October 2010, Kuwait Energy was awarded two 20-year development contracts of the Siba and Mansuriya gas fields. Kuwait Energy is the operator of the Siba gas field with a 60% working interest, and holds a 30% working interest in Mansuriya gas field.

Kuwait Energy Executive Chairman, Dr. Manssour Aboukhamseen, said, "We thank the committee for their trust and confidence in Kuwait Energy. We look forward to commencing soon and to support Iraq's endeavors to develop its energy sector. This is a new milestone for the company and we owe this win to our team."

The consortium's successful remuneration fee bid was USD6.24 per boe.

Forty-seven companies are participating in Iraq's fourth energy bid round for 12 blocks. Bids for "block 9" were broadcasted live on Wednesday May 30.