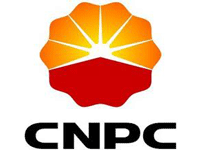 Iranian Oil Minister Rostam Qasemi has said that the China National Petroleum Corporation International (CNPCI) has been given an ultimatum to start working on development of the phase 11 of the South Pars gas field by the end of the current Iranian calendar year (March 20, 2013).

CNPCI has delayed frequently in starting the development plan of Phase 11 of South Pars gas field, while the deal has been signed 27 months ago, managing director of Pars Oil and Gas Company said in October last year.

"Iran is dissatisfied with CNPCI's frequent delaying of Phase 11 of South Pars development," Mousa Souri added.

CNPCI won a $4.7 billion contract to develop Phase 11 of the South Pars gas project in 2009. The Chinese company replaced Total SA, which had hesitated because of political concerns.

The South Pars gas field is shared by Iran and Qatar. The Iranian share, which is divided into 29 phases, has about 14 trillion cubic meters of gas, or about eight percent of the total world reserves, and more than 18 billion barrels of liquefied natural gas resources.