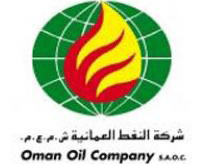 Oman Oil Company (OOC) and International Petroleum Investment Company (IPIC), owned by the Government of Abu Dhabi, announced the formation of a joint venture company to own and manage the development of a refinery and petrochemicals complex planned in Duqm. The new firm, to be named Duqm Refinery and Petrochemical Industries LLC is owned 50:50 by OOC and IPIC.

The refinery, which is the first phase of the project, is expected to have a capacity of (230,000) barrels per day as it is expected to be completed by 2017, while the second phase of the project will focus on the development of a petrochemicals complex. Nasser bin Khamis al Jashmi, Under-Secretary of the Oil and Gas Ministry and Chairman of OOC Board, said the JV (development of the refinery and petrochemicals complex) is considered to be one of the most important investment projects as it will play a vital role in supporting the oil and petrochemical industries in the Sultanate. The project gains significance due to its establishment at a strategic location like Duqm area and its vicinity to one of the world's key maritime routes, he said. He added that the commitment shown by the two companies emphasises the importance of the project in the diversification of income and the generation of job opportunities for Omani citizens.

On his turn, Khadem Abdullah al Qubaisi, Managing Director of IPIC, said, "We are determined to put all necessary efforts to see the project successfully being functional by 2017 and there is no doubt our solid partnership with Oman Oil Company gives us confidence in achieving that goal."

OOC is a commercial company wholly owned by the Sultanate"s government. It was incorporated in 1996 to invest in the energy sector, both locally and internationally. OOC plays an important role in the Sultanate"s efforts to diversify the economy and promote foreign investment. As of 2012, the company"s portfolio consists of 33 investments in 10 countries. The company"s holdings are diverse across the energy value chain and they include exploration and production, refining and marketing, petrochemicals, energy infrastructure, power, shipping and metals.

As for IPIC, it is wholly owned by the Government of the Emirate of Abu Dhabi as a mandate is to invest in the hydrocarbon sector beyond the Emirate of Abu Dhabi. IPIC has considered various options for earning commercial gain from its investments as it operates as a long-term equity investor. IPIC has become one of the leading companies in the field of petroleum and energy investment since its inception in 1984.

It plays an active role in the development of the petrochemical sector in Abu Dhabi through facilitating joint ventures which benefit from the technology and operating resources of companies in IPIC"s portfolio and Abu Dhabi"s feedstock advantages.