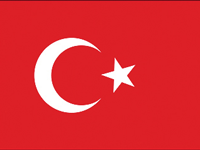 Iran announced that the necessary grounds have been paved for the export of the country's gas supplies to the European countries via Turkey, despite the new EU sanctions against Tehran.

"In addition to the agreement signed for the export of gas to Pakistan and Iraq, the permission to export gas to Europe via Turkey has also been taken," Iranian Oil Minister Rostam Qassemi said on Sunday.

The plan to transit Iran's gas to Europe through Turkey came after the failure of negotiations on the construction of the Nabucco gas pipeline, which prompted some European companies to officially ask for importing Iran's natural gas.

The Nabucco pipeline is a proposed natural gas pipeline which starts from Turkey's Erzurum to end in Austria's Baumgarten an der March and aims to reduce Europe's gas dependence on Russia.

The Iranian minister further said that the country's gas production capacity will double by the end of the Fifth Five-Year Economic Development Plan (2015) once the development plans of the phases of the South Pars gas field are implemented.

Earlier reports said that Iran is about to finalize three new contracts for exporting gas supplies to two Persian Gulf littoral states and a European country.

According to FNA sources, the deal with the European state will include export of 20 to 25 million cubic meters of gas supplies.

Iran is now exporting gas to Turkey and has swap deals with Armenia and Azerbaijan.

Iran, which sits on the world's second largest reserves of both oil and gas, is facing western sanctions over its civilian nuclear program.

Iranian officials have dismissed the sanctions as inefficient, saying that they are finding Asian partners instead. A large number of Chinese, Indian and other Asian firms have negotiated or signed up to oil and gas deals with Iran.