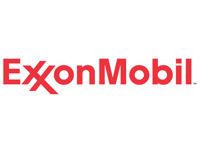 Iraq's prime minister said that U.S. President Barack Obama backed Baghdad's concerns over Exxon Mobil's oil deal with the Kurdistan region and had emphasized Washington's respect for the Iraqi constitution and laws.

Prime Minister Nuri al-Maliki issued the statement as U.S. oil major Chevron Corp confirmed its purchase of 80 percent of two blocks in Kurdistan in a move that may infuriate the central Iraqi government, which wants all oil deals to pass through Baghdad.

Baghdad is embroiled in a deep dispute with the autonomous Kurdish region over energy exports and has asked Obama to stop Exxon exploring for oil there, saying it could threaten stability. On Thursday it welcomed Obama's written response.

"We would like to confirm that the letter was positive and convincing and stresses its respect for the constitution and Iraqi laws, in the same manner as the Iraqi government is seeking," a statement from Maliki's office said.

"The Iraqi government will take all necessary measures in applying the law and will not allow the company to implement these contracts," it said, referring to the deals signed with Kurdistan. Exxon declined to comment.

The White House declined to comment on the content of the letter from Obama to Maliki, but did indicate some level of discomfort with the potential for ruffled relations with Iraq.

"We advise American energy companies doing business in Iraq to consider the legal risks involved in signing deals with a region, against Baghdad's wishes, and are concerned that such deals could be destabilizing," a senior Obama administration official said, speaking on the condition of anonymity.

"That said, in our economic system, private companies make their own business decisions, largely beyond the reach of government control," the official said.

An industry source familiar with U.S. oil operations in Kurdistan said the Obama administration was continuing to discourage firms from moving into the northern region, the government of which is based in Arbil.

"Washington is saying, 'This is a bad time to go into Kurdistan, given the sabre rattling between Baghdad and Arbil,'" the source said.

Kurdistan said in June that it expected more oil majors to follow Exxon in the next few months in striking deals there. France's Total has already said it was interested in investments in the region, drawing a veiled threat from Baghdad, which said French companies should avoid unsanctioned oil deals.

Exxon became the first oil major to move into the northern region in mid-October when it signed a deal with the Kurdistan Regional Government (KRG). Apart from Total, Norway's Statoil is also looking closely at KRG exploration deals, industry sources have said.

"People are looking at the commercial terms on offer in Kurdistan and they're voting with their feet," said a senior Western oil executive.

"The margins on Iraq's service contracts are slim and Arbil is offering more lucrative production sharing deals."