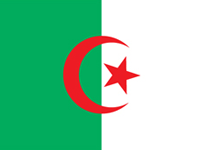 Algeria plans to woo foreign companies to invest in developing its shale energy resources with incentives including tax breaks and the sharing of costs and risk, the head of state-controlled energy firm Sonatrach said in published remarks. "For conventional resources, partners are alone in taking the exploration risk. For shale resources, we want to make (terms) attractive by allowing Sonatrach to take a share of the risk," Abdelhamid Zerguine said in remarks carried by the official APS news agency late on Wednesday.

OPEC member and gas exporter Algeria wants to develop technology-intensive shale gas and offshore production to help ensure security of supply in the long run. It currently favours a role for foreign oil majors in helping achieve those goals. Zerguine was referring to the introduction of amendments to its hydrocarbons law planned for this year. "It (the amended law) should yield more benefits for foreign investors" who venture into shale energy resources than for those in conventional resources, APS quoted him as saying.

The amendments also are to include definitions of shale resources and rules for investors who make a shale discovery while seeking conventional hydrocarbon resources. Zerguine last month said Algeria was in talks with Royal Dutch Shell and ExxonMobil on shale gas exploration. That followed Italy's Eni agreement with Sonatrach last year to carry out shale gas exploration.