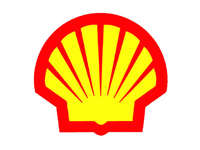 Iraq has said it would provide better incentives to foreign oil and gas firms than it did in a previous tender in May. Not one Western major made a bid in that round, with only a handful of the 12 unexplored plots up for grabs awarded, mostly to smaller independent companies.

"The license terms have to be attractive and they have to be competitive," said Mark Carne, Shell's executive vice president for the Middle East and North Africa. "We have to decide where to best use our human resources and our financial capital on a global basis, so we will bid for licenses in those places that are competitive and, if they're not competitive, then we will use our resources elsewhere."

Shell already has a sizable portfolio in Iraq and has emerged as one of the biggest postwar investors in the country. The Anglo-Dutch major is developing the huge Majnoon field and recently signed an agreement worth $17.2 billion to capture and process natural gas flared from southern Iraq's giant oil fields.

Iraq has proved reserves of 143.1 billion barrels of oil and 3.2 trillion cubic meters of gas, both of which are among the highest such deposits in the world.

Along with ramping up oil production, Iraq is keen to increase gas extraction to help boost its low levels of electricity output.

In the country's previous licensing auctions, Iraq has offered foreign firms so-called service contracts rather than a share in any resources they discover. Because service contracts only guarantee a flat fee per barrel of oil produced, companies have been reluctant to invest in exploring the undiscovered blocks without some assurance that they can recoup their costs and turn a profit.

"Every government, in a way, has the same dilemma," said Mr. Carne. "Every government wants to ensure that they get the largest possible slice of the pie for the national resource holder but, at the same time, they have to attract international investment because they need the expertise, technology and skills that international investment can bring."

Besides the tough remuneration fee in the last round, some bidders were put off by a new clause to the model contract that forbids oil companies from signing contracts with Iraq's semi autonomous northern region of Kurdistan, where petroleum is also plentiful. U.S. energy giant Exxon Mobil Corp. was barred from taking part in the latest bidding round as punishment for signing deals with Kurdistan.