Total Signs a Commercial Agreement with Kogas for LNG
Source: www.gulfoilandgas.com 9/13/2012, Location: North America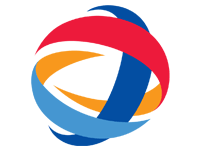 Total announces that its gas trading affiliate Total Gas & Power Limited has signed an agreement with South Korean national company Kogas (Korea Gas Corporation) for the purchase of 0.7 million metric tons per year of LNG from the Sabine Pass terminal in Louisiana for a duration of twenty years.

The LNG will be lifted following the startup of the Sabine Pass terminal's liquefaction train 3, which is scheduled for commissioning in 2017. "The agreement will enable us to meet the needs of our customers worldwide as effectively as possible," said Philippe Sauquet, Total's President of Gas & Power. "With this agreement, we are consolidating our leadership in a growing LNG market and taking a position in an LNG export market that is emerging in the United States. The execution of this new long-term agreement between Total and Kogas also strengthens the ties between our two companies. It follows on from the recent acquisition by Kogas of an interest in the GLNG project in Australia and the execution of a sale and purchase agreement between Total Gas & Power and Kogas for 2 million metric tons per year of LNG."

Total has also negotiated a cooperation agreement with Sabine Pass Liquefaction that will help to further expand the liquefaction capabilities being developed adjacent to the Sabine Pass LNG terminal.