Algeria Approves Modified Law to Boost Shale Oil, Gas
Source: The Wall Street Journal 9/18/2012, Location: Africa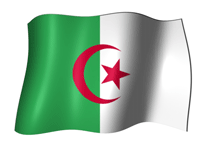 Algeria late Monday approved changes in its hydrocarbons law, giving more tax advantages to foreign investment in non-conventional hydrocarbons.

In a press release, the country's presidency said "the council of minister examined and approved a project to modify the (2005 hydrocarbons law).with tax incentives to encourage the exploration and exploitation of hydrocarbons in little development areas or those requiring complex means."

The amendment is part of a push to attract investment in the country's shale gas reservoirs--which it says could be as big as those in the U.S. amid stagnating production in conventional oil production at about 1.2 million barrels a day.

Foreign operators have blamed tough terms for their refusal to pour more into the North African nation. But Algeria's state-owned giant Sonatrach said recently it will soon sign partnership agreements with Royal Dutch Shell PLC (RDSB) and Exxon Mobil Corp. (XOM) on shale gas exploration.

Last year, Eni SpA (E) said it signed a cooperation agreement for the development of unconventional hydrocarbons, with particular focus on shale gas.