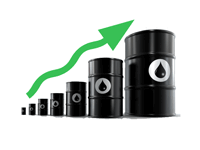 Iraq's oil exports are expected to rise to their highest in decades this month and production is on course to more than double by 2020, as it cements its place as OPEC's second-biggest producer after Saudi Arabia.

The International Energy Agency said Iraq will provide the largest contribution to global supply growth in coming decades, and its production would reach 6.1 million barrels per day (bpd) by 2020 from around 3 million bpd now under what it called its central scenario.

That prediction would be half of that implied by Iraq's targets signed with foreign oil companies, and the Paris-based IEA highlighted the risk of production rising more slowly than expected, leading to higher global prices.

"This is much lower than the contracted projects and much lower than the Iraqi government's official targets," said Fatih Birol, the IEA's chief economist and the main author of the Iraq Energy Outlook, at a news conference in London.

"We think this trajectory is plausible when you look at the challenges in front of Iraq."

Industry executives have questioned whether Iraq can boost output to 12 million bpd by 2017, as called for under current contracts, due to a range of hindrances including infrastructure bottlenecks, red tape and bureaucracy.

The IEA, which advises 28 industrialized countries on energy, prepared its report in co-operation with the Iraqi government. A former Iraqi oil minister thought the IEA's central forecast was realistic.

"I think it is attainable and Iraq should be able to solve the problems related to water injection, storage and transportation pipelines," Issam Chalabi, who ran Iraq's oil industry in the 1980s, told Reuters.

"But the main challenge remains in finding new export outlets."