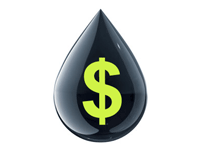 Saudi Arabia is satisfied that oil prices have fallen to a level that does not hamper global growth, Saudi Oil Minister Ali al-Naimi said, signalling success in a Gulf Arab effort to keep oil prices under control despite a halving of Iranian exports because of Western sanctions.

"Our countries have exerted major efforts to restore global oil market stability, a feat that has actually been achieved," Saudi Oil Minister Ali al-Naimi told a meeting of Gulf Arab energy ministers in Riyadh.

"Stability has been restored and oil prices returned to levels which are suitable to both the consuming and producing nations and to the global economy and its growth," Naimi said.

OPEC's biggest oil producer is likely to continue pumping crude at a 30-year highs of around 10 million barrels daily through October, Naimi said, helping compensate for a cut in exports from Iran, a fellow member of the Organization of the Petroleum Exporting Countries.

Riyadh has support from Gulf allies Kuwait and the United Arab Emirates in a campaign for lower prices that may raise complaints from others in OPEC when the group meets to set output policy in December.

Sanctions by the United States and Europe on Iran had threatened to backfire by pushing up oil prices, impeding the global economy and diluting the impact on Iran's oil revenues of the measures against Tehran's nuclear programme.

But the extra oil from Riyadh has helped compensate for a halving of Iranian exports and reversed a spike in prices that took Brent crude to $128 a barrel in March.

"We continued our policy of allaying market fears, providing supplies when needed and limiting high price fluctuations during the ensuing months till this present day," said Naimi. He made no mention of Iran in the speech to energy ministers of the Gulf Cooperation Council.

Oil prices have fallen from a peak for the year of $128 a barrel in March, with Brent trading at around $112.

The Saudi oil minister said he would like to see prices fall lower still.

"We would like to see the price moderating. Today Brent is $111, I think, or $112, we would like to see it lower, towards $100," he told reporters after the meeting.

Naimi identified $100 a barrel as a suitable price during a visit to Japan, a major buyer of Saudi crude, earlier in the year.