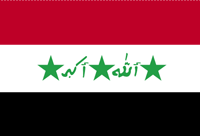 Iraq needs to invest $500 billion from now until 2030 to upgrade its oil and gas industry, as well as its electricity sector, the country's deputy prime minister for energy affairs said.

"We are estimating that a total investment of around $500 billion would be required in the energy sector and the linked industries from now till 2030," Hussein al-Shahristani said.

This investment would generate about $6 trillion in revenues to the government, mostly from oil exports, Mr. Shahristani said at a ceremony in Baghdad to launch a report on Iraq energy issued by the Paris-based International Energy Agency.

Mr. Shahristani forecast his country would pump between 9 million and 10 million barrels of crude oil a day by 2020, which is far higher than the International Energy Agency's forecast of 6.1 million barrels a day by that year.

The IEA's report, issued Tuesday, said Iraq would need an average investment of $25 billion a year in the next decade to produce more than 6 million barrels of oil a day by 2020, up from $9 billion invested in 2011.

Iraq now earns an average of $8 billion a month in oil revenues, according to the State Oil Marketing Organization, or SOMO.

"Although our current budget is running a deficit, but in the short term, Iraq will accumulate a substantial fiscal surplus and will have sufficient financial resources to cover all its development needs," Mr. Shahristani said.