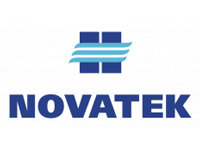 OAO NOVATEK, announced the conclusion of an agreement with Braskem (Brazilian petrochemical company) for supplying up to one million tons of naphtha produced at the Ust-Luga Transhipment and Gas Fractionation complex ("Complex") in 2013.

NOVATEK is currently completing the first phase construction of the complex at the port of Ust-Luga, which includes facilities for transhipment and fractionation of stable gas condensate into refined products. At full capacity, the Complex will process up to six ("6") million tons of gas condensate per annum to produce naphtha, diesel and jet fuel, as well as heating oil. The Complex will allow the Company to enter new markets, expand its customer base and increase sales of higher value added products.

First Deputy Chairman of NOVATEK's Management Board, Mikhail Popov noted: "The conclusion of this sales contract represents the first export agreement signed by the Company for its new Ust-Luga complex commencing in 2013, and allows NOVATEK to implement its production plans to market its naphtha products with major global consumers".

Vice President of Braskem's Petrochemical Division, Rui Chammas commented: "This contract will allow Braskem to receive high quality feedstock and to build a strong partnership with NOVATEK which plays an important role in a rich hydrocarbon production region in Russia".