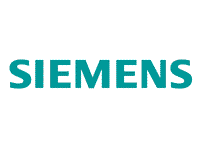 As part of its strategic effective partnerships to enhance efficiency, improve quality, reduce costs and ensure efficient operation of its substations, Dubai Electricity and Water Authority (DEWA) has made a new initiative at the beginning of September 2011 by signing a contract for a strategic Long-Term Maintenance Programme (LTMP) with its strategic partner, Siemens International, for the maintenance of six gas turbines (V94.3A) and six power generators in the biggest power generation and water desalination station (M-Station) at Jebel Ali.

"The total cost of the contract is AED 2.063 billion and will last for twelve to fifteen years," said HE Saeed Mohammed Al Tayer, MD and CEO of DEWA.

According to the contract, Siemens will provide manpower, equipment, tools, spare parts required for the overhaul of these turbines and generators as per the set programme schedule to be fit for operation for approximately 100,000 hours. The agreed parts of the programme include highly expensive spare parts like turbines blades and vanes that are exposed to the highest temperatures and pressures inside the gas turbines.

"This contract will greatly contribute to achieving the highest levels of operational availability and reliability, especially during the summer months. Furthermore, it will reduce the manpower required for performing maintenance of these gas turbines and generators, and it will have a positive impact on the environment by enhancing efficiency and subsequently reduce gas emissions," said Al Tayer.

This initiative has started since 2008 by executing a similar strategic maintenance contract of the units of the power generation and water desalination station (L2). Afterwards, this initiative was developed and a integrated strategic contract for M-Station was later finalized.

These two strategic long-term maintenance programmes are the biggest of their kind both in the region and at world level for such units.