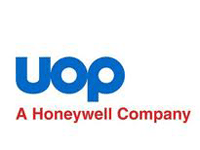 Honeywell announced that its UOP business has completed its acquisition of a 70 percent stake in Thomas Russell Co., a leading provider of technology and equipment for natural gas processing and treating.

UOP is a leader in process technology, materials and equipment to petroleum refining, petrochemical, and gas processing industries. With the acquisition, Honeywell's UOP expands its offering of key technologies and products that allow shale and conventional natural gas producers to remove contaminants from natural gas and recover high-value natural gas liquids used for petrochemicals and fuel.

Honeywell's UOP acquired the 70 percent stake in Thomas Russell for $525 million in cash. Honeywell's UOP has a right to acquire the remaining 30 percent stake and Thomas Russell has a right to sell the remaining 30 percent stake in the company to UOP at a price based on future operating income performance.

Founded in 2002, Thomas Russell specializes in the design, engineering, fabrication and start-up of skid-mounted modular packaged plants systems for the recovery and upgrading of natural gas liquids (NGLs).

Honeywell UOP's Gas Processing and Hydrogen business has technology, equipment and materials to treat and process natural gas as well as to purify hydrogen used in refineries. Its gas technologies extract contaminants such as water, mercury, sulfur and carbon dioxide from raw natural gas as well as technology to recover NGLs.