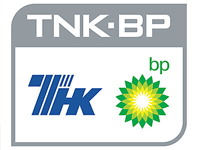 TNK-BP announces an increase in oil production by JV PetroMonagas, a joint venture between TNK-BP (16.7%) and the Venezuelan state company PDVSA (83.3%), up to 35.5 million barrels in the first 9 months of 2012, which is 18% more than during the same period in 2011. Investment in project development for the said period amounted to over $270 million.

PetroMonagas is consistently growing its oil production in line with the approved long-term strategy for development of the asset. Its target production is 149,000 barrels per day (bpd) by 2013 (current production – 137,800 bpd). The company has now created a dedicated project team which is studying opportunities to boost production from PetroMonagas's fields to 200-210,000 bpd. It plans to achieve this level through large-scale drilling programs and expansion of the central processing facility, as well as by increasing the capacity of the heavy oil upgrader unit.

The 185 sq km block operated by PetroMonagas is located in the eastern part of the Faja heavy oil belt, north of the Orinoco River. From the end of 2012 to the expiry of the license in March 2033, the company plans to extract over 1 billion barrels of oil.

"Venezuela is a key region for TNK-BP's overseas expansion: in partnership with PDVSA the company is gaining invaluable experience in producing heavy oil. In the future, these unique technologies will be adapted and efficiently deployed in Russia. We welcome PetroMonagas's production successes and reaffirm our commitment to further developing the Venezuela business. TNK-BP is focused on optimizing its asset portfolio in that region, enabling us to concentrate on developing several key projects and getting maximum performance out of them", said Boris Zilbermints, TNK-BP Senior Vice President, International Projects.