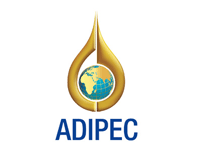 Emirates General Petroleum Corporation 'Emarat' decided to boost its participation at the Abu Dhabi International Petroleum Exhibition and Conference (ADIPEC) 2012 as part of its effort to assert its leading position within the oil industry.

The event will be held from November 11 to 14 at the Abu Dhabi Exhibition Center under the auspices of UAE President HH Sheikh Khalifa bin Zayed Al Nahyan.

According to Mr. Hussain Kazim, Manager, Corporate Communications at Emarat, ADIPEC has become one of the most important events of its kind in the world.

"This is being demonstrated by the large number of exhibitors taking part in the event," he said.

He considered it to be the largest of its kind in the Middle East and North Africa region.

"Our participation in the event provides us with an excellent opportunity to exhibit our wide range of products and services side by side with industry leaders from all over the world," said Kazim.

"It is also an ideal venue to meet and exchange views with industry experts, producers, manufacturers, suppliers, oil drilling companies, as well as governmental and non-governmental agencies. This will help us in identifying new investment opportunities within this sector," he added.