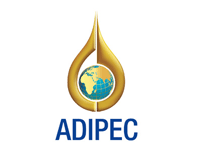 Jotun Paints, one of the world's leading producers and distributors of paints and powder coatings, is set to showcase its latest range of conventional and specialized coating solutions at the 15th edition of the Abu Dhabi International Petroleum Exhibition and Conference (ADIPEC), the leading Middle East platform for oil and gas professionals, which will take place from November 11, 2012 to November 14, 2012 at the Abu Dhabi National Exhibition Centre (ADNEC).

The company's participation will throw the spotlight on its three decades of experience in the region and its continuing move to create a variety of conventional and specialized coatings—successfully integrating the latest technologies to develop a wide range of products that offer superior performance with economy, catering to the demands of various industry verticals. The Jotun exhibition stand will be located at the Norway Pavilion, Stand No 9010F, which is situated in front of the main entrance.

According to recent industry reports, the stable USD100 per barrel price of crude oil has stimulated a demand for construction within the oil & gas segment. For the region alone, Qatar has been investing heavily in gas exploration projects while the Kingdom of Saudi Arabia (KSA) has greatly increased its investments in upstream oil exploration, downstream refining, energy and petrochemical projects. During the event, Jotun is expected to throw the spotlight on its key specialties like corrosion protection and passive fire protection of steel as well as protection and decoration of concrete. Jotun currently offers a diverse portfolio of products combined with technical guidance and expert coating advice during application in key business areas like energy; hydrocarbon processing; oil & gas; infrastructure; offshore and storage tanks.

"We are looking forward to our coming participation at ADIPEC 2012, which has become a strategic platform to discuss the latest issues and challenges of the region's oil & gas segment," said Sherif Megeed, Regional Protective Director - MENA, Jotun. "Our presence at this event will definitely reinforce our leadership position and increase brand visibility. Participating at ADIPEC will give us the opportunity to meet up with leading players in the oil & gas segment and leverage our conventional and specialized coatings that have been developed to suit local conditions."

Jotun has managed to integrate its expertise in marine protection with its deep involvement in protective coatings to be able to offer the offshore industry with an extensive range of products for protection in some of the world's most demanding environments. The company's anti-corrosive coating solutions for offshore oilrigs, platforms and semi-submersibles is expected to generate significant attention at ADIPEC 2012.

To date, Jotun has now become the preferred coatings supplier of petrochemical project owners and operators around the world and the Middle East in particular. The company's protective solutions are part of several large projects in the region like the Ruwais Refinery expansion for Takreer and GASCO in Abu Dhabi; Vopak Tanks in Fujairah; QP and Qatar Gas in Qatar; KOC in Kuwait; Gupco Egypt; Petroleum Development in Oman; SABIC and ARAMCO in Saudi Arabia.